23 November 2011
Getting above the clouds and to see the inversion has always been on my wishlist, but it just doesn't happen everyday and it is hard to predict that when you climb up the hill, you'll get high enough to be above the low clouds. Thanks to our hydrometeorological institute's webcams my dream came true. There are 3 of them right at the top of the Lysa mountain, using cameras with good resolution and light sensitivity so that the inversion is easily recognizable even in the dark.
One day in November, I woke early in the morning, around half past four. Since it had just been the inversion season, I looked at the webcam and it was perfectly clear at the top and clouds bellow. It didn't take too long to make a decision to go, totally unplanned and unprepared. I packed the camera, lenses, tripod and drove 1.5 h to the parking at Hotel Bezruč, and then climb for 2.5 hours, around 4 km (2.5 miles) from an altitude of 625m (2050 ft) to the top at 1323m (4340 ft).
The hotel Bezruč parking, 8 am. Few quick shots of the hills hiding in the clouds and from the beginning of the trail.

Climbing up higher, into the clouds... and above the clouds :)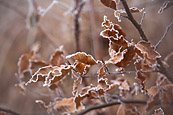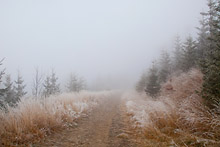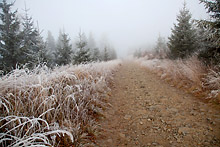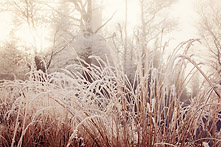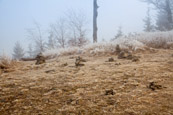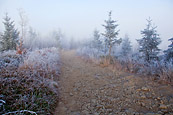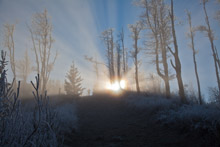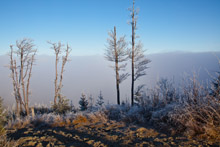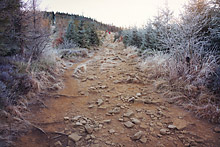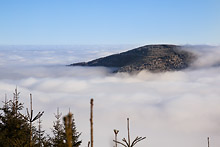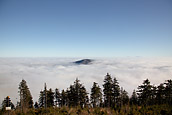 After short rest and refresh at the peak, hot soup and a long long watching of the rolling clouds, it was time to head back, time around 2 pm, sunset time that day was at 3:57 pm.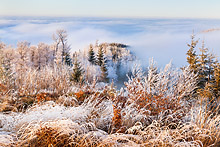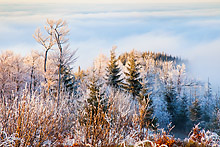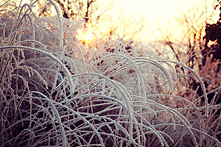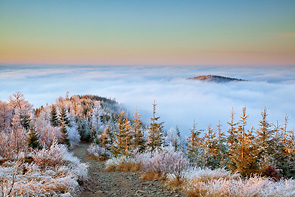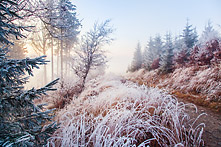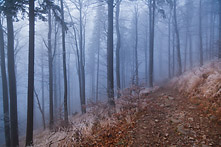 Lysa mountain is the highest peak of the Moravia-Silesian Beskydy Mountains
Information
lysahora.cz
and
lysa-hora.cz