25 November 2011
White Opava Valley has always been my favorite place. A beautiful nature trail with plenty of waterfalls and rapids in Jeseniky Mountains that goes in a deep valley along the river. It is about 3 km long, starts at an altitude of 900 m and goes up to 1300 m. It crosses many beautiful wooden footbridges, stairs and ladders.
The trail is (almost) inaccessible in winter, the path is covered in plenty of snow.
Photos were taken in the end of November 2011. There was now snow yet, but a lot of ice on the path.
Just few quick shots from the way there early morning, right next to the road when the sun was rising and trying to shine through the haze and morning fog.

Everything was covered in frost and it looked amazing..





Right at the beginning of the trail when you get to the creek, you'll see stunning things and sceneries of what nature can create from ice. The best "ice sculpture" was waiting at the end..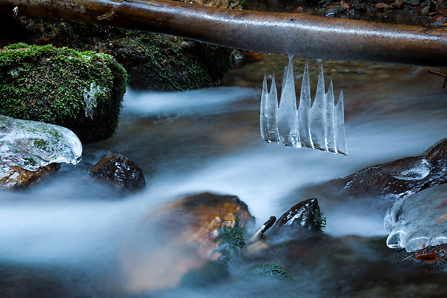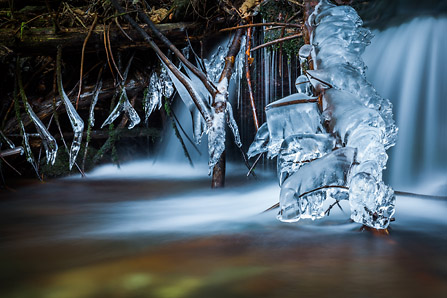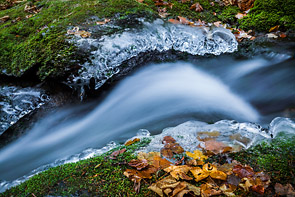 Interesting details of the ice surface that captured my attention.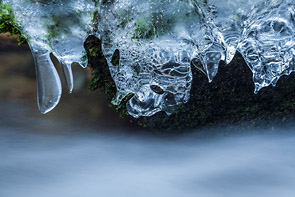 This amazing scenery was waiting at the end of my trip, the trail further on was blocked by ice.

.. A beautiful waterfal with a piece of ice that looks like a walrus or seal ..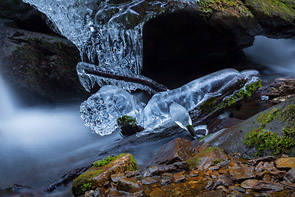 White Opava Valley is located in Jeseniky Mountains in the Czech Republic.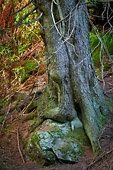 One last photo... can you see the naked woman? ;)